New Technologies & Data Privacy Law
Information in the form data is so freely transferred around the world, including throughout Mexico. This, along with new technologies, especially related to AI, blockchain, IoT, quantum computing, virtual reality, and others, presents risks and opportunities to all companies that have or collect and use data in new ways, in their operations, research, applications, and communications. This is one of the fastest growing sectors of the global economy, and it seems everyone relies on data and technology in the delivery of their products and services.
OLIVARES' expertise in representing companies with the legal challenges and regulatory environment in Mexico and beyond, as it applies to information technology and data privacy, enables the firm to represent, advocate, and educate clients to avoid the risks of violating these types of regulations. This is both for Mexican companies that reach international markets and for companies outside of Mexico that need to access the Mexican market. Violations in this area can include penalties that could halt a company's ability to operate, cause financial strain, cause exposure to litigation, and in some cases, insurmountable damage to the company's reputation and brand image.
OLIVARES' attorneys possess specialized industry awareness allowing the firm to effectively navigate global regulatory and business challenges in a broad range of transactions. The firm provides innovative solutions, practical advice, and strategic approaches in new technologies, e-commerce, social media, data privacy, and related industries. This practice extends across legal services to include the patent, copyright, trademark, corporate, regulatory, contractual and litigation areas. OLIVARES has been recognized as an Excellent Firm by the Leaders League Ranking of Mexican firms and as a Highly Recommended firm in the field of Data Protection
The firm advises on a variety of issues related to New Technologies and Data Privacy areas, such as:
Patent opinions
Trademark strategic counseling and prosecution
Litigation
Regulatory advice
Software Protection and licensing
Licensing agreements for technology transfers
Payment methods
Legals aspects of FINTECH
Legal aspects of Internet sites
Domain name registration, maintenance, and disputes resolution
Legal issues of digital marketing and e-commerce
Cybercrime
Data Privacy
Training for the protection of personal information
Data inventories
Privacy program management
Drafting of privacy policies and privacy notices
Assessment in case of privacy incidents and data breach
Protection of ARCO rights and legal advice on ARCO rights requests
Representation on proceedings before the Mexican Data Protection Authority
Legal aspects of e-Health
Legal aspects of cloud computing
As leaders in the IP and regulatory legal services in Mexico, the firm works with a wealth of tech clients. The specialist technical and engineering knowledge the firm has in-house allowed the corporate group to learn and understand the core assets of tech businesses, largely by understanding the technology itself. With this unique knowledge the firm can add significant value when advising in the following areas:
Compliance- Mexican Federal Protection Data Privacy Law, Antitrust, FCPA, and Anti-bribery
Mergers & Acquisitions
Financing & funding, crowdfunding and FINTECH
The firm represent clients in all aspects of technology law, but the following highlights some of firm's approach to meeting the technological needs of clients in precedent setting ways:
OLIVARES is the first Mexican Law firm to gain patent protection for computer related inventions. It is an important precedent in Mexico where it was resolved to reverse the summary denial of a patent application in which IMPI considered the invention as a computer program itself, which must be rejected as an invention under the Mexican IP Legislation. OLIVARES successfully demonstrated and convinced the Court, setting a clear precedent for software providers to be able to gain IP patent protection for certain forms of software.
OLIVARES implemented effective anti-counterfeiting campaigns for technology related IP assets, getting border measures, which allowed IP owners to stop infringements within Mexican Territory right from the initial source of infringement, including Patent Design enforcement of literal and imitation infringements.
OLIVARES is and has been involved in many IP disputes and licensing deals in fields related to hardware, software, internet, television, and the telecom industries, representing some of the largest international and domestic companies in those fields
WE KNOW NEW TECHNOLOGIES & DATA PRIVACY LAW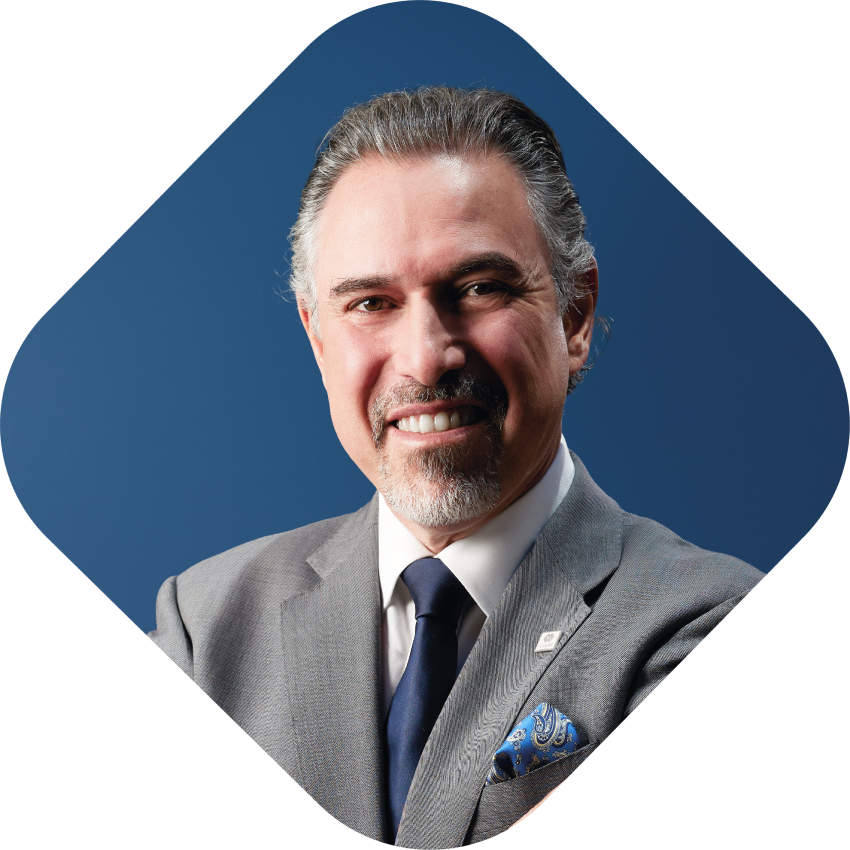 Gustavo Alcocer manages the Corporate and Commercial Law Group at OLIVARES, advising domestic and foreign businesses and the owners of those businesses on Mexican and cross-border corporate and commercial transactions.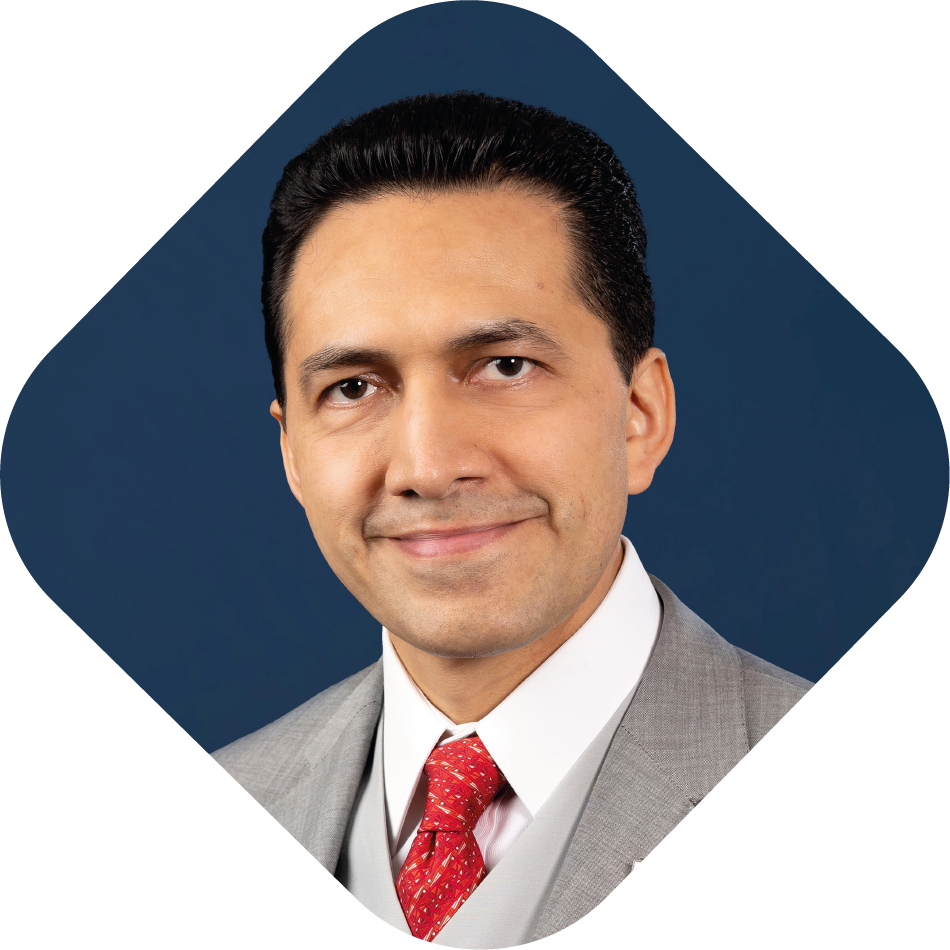 Abraham Díaz is a partner and co-chairs OLIVARES' Privacy and IT Industry groups and has a wealth of knowledge across all areas of intellectual property (IP), with a focus on copyright, trademarks, unfair competition, litigation, licensing and prosecution matters.