Summary
OBSTACLES & OPPORTUNITIES IN THE MEXICAN FILM INDUSTRY DURING THE PANDEMIC
August 25, 2021
Mexican time 10:00 am

This webinar is only being held in English
Join Luis Schmidt at OLIVARES for a unique opportunity to hear from some of the Mexican film industry's most accomplished producers, as they discuss how the film industry is responding to and surviving the pandemic in Mexico. Obstacles and opportunities abound, from production complications to distribution changes. Some have lost and some have gained, in an industry known to be the light and breath for the masses during a crises, but which has itself been affected so profoundly by the global pandemic.


Featuring
Luis Schmidt
OLIVARES
Partner
Moderator
Luis Schmidt joined OLIVARES in 1991, became a partner in 1995, and has almost 40 years of legal experience, with a specialization in copyright in the business of entertainment and culture. He has represented the world's leading companies in the music, film, television, book publishing, fine art, design, folklore, and software.
Nico Celis
Pimienta Films
Speaker
Film producer Nicolás Celis, who founded Pimienta Films, named one of the three best production houses in Mexico by Variety. Among his recent projects is ROMA (2018) by director Alfonso Cuarón, recipient of four BAFTA awards, two Golden Globes and three Academy Awards®. He also produced Birds of Passage (2018), directed by Ciro Guerra and Cristina Gallego, featured at the 71st Cannes Film Festival Directors' Fortnight. In 2019, he served on the jury for the Shanghai International Film Festival and the Tbilisi International Film Festival, and in 2020 he was part of Sofia's International Film Festival Jury. Nicolás is a member of both the Mexican and American Academies of Motion Picture Arts and Sciences. Currently, Nicolás is post-producing Tatiana Huezo's first fiction film, Noche de Fuego, and is continuing his collaborations with Amat Escalante on Estado del Imperio, and with Jonás Cuarón on The Gringo Champion.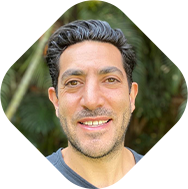 Moisés Chiver
Alazraki Entertainment
Speaker
Producer of "Bondable" and Founding Partner of Alazraki Entertainment, Moisés Chiver, with more than 300 commercials and 25 political campaigns to his credit, forged his career on the set of Michel Franco's debut feature, Cannes nominated "Daniel y Ana". After doubling box office records with "Nosotros Los Nobles" (Gaz Alazraki), Chiver went on to produce Emmy nominated "Club de Cuervos", the first Netflix original in Spanish.
He currently has 2 series in active development, a documentary with HBO. He has another feature about to begin filming and a series for Netflix in post-production that opens this year.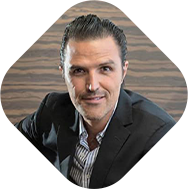 Billy Rovzar
Lemon Estudios
Speaker
Founded Mexican film production company Lemon Studios, formerly Lemon Films, where he produced his first feature, Matando Cabos, an official selection at the 2005 Sundance Film Festival. His second film, Kilometer 31, would become the first Mexican horror movie in over 20 years. Rovzar later invested in NALA FILMS, which produced his first American films, with actors like Will Farrell, Julian Moore and Uma Thurman.
He has produced over 14 films and wrapped up a run on Broadway with Spiderman, with Bono and The Edge from U2. Other assets to his credit include "After Lucia", the HBO's ORIGINAL SERIES Sr. Avila, reclaimed Netflix original show Monarca, and Lemon Studios is now in the second season of its worldwide, young adult show for Netflix, Control Z