RANKINGS, ACHIEVEMENTS AND AWARDS 2019
OLIVARES Intellectual Property practice has long been regarded as a leading force in protecting and enforcing IP rights in Mexico. We are proud to have received numerous awards and accolades over the past two decades. Below is a list of some of the more recent achievements:
World Trademark Review
OLIVARES
OLIVARES has a mantelpiece full of industry awards, a client roster stacked with household-name brands, a deep squad of experts, an outstanding résumé of trademark prosecution and enforcement victories and a long track record of improving the Mexican IP system; quite clearly, then, it is a leader in the field. There are a lot of individuals to get through, but Sergio Olivares and "major influencer" Antonio Belaunzarán Martínez are good names to start with – they provide inspiring leadership not just to the firm but also to the entire market, and are a wellspring of innovation in terms of IP practice and client service delivery in Mexico. Several others fit the thought-leader mould, too, including Alejandro Luna Fandiño and Luis Schmidt: Luna is a big-time litigator and a regulatory law aficionado; Schmidt is the top name in Mexico in the media and entertainment sector. Busy in the same, Abraham Díaz flexes high-calibre copyright expertise; but he's a superb IP all-rounder and great on matters at the intersection of trademark and IT law, such as domain names and data privacy. Alonso Camargo is the embodiment of one of the firm's greatest strengths – an ability to communicate with and get results out of the Mexican Institute of Industrial Property (IMPI). Commentators describe him as "responsive, client focused, fast working and highly knowledgeable". Should obstacles arise during prosecution, Daniel Sanchez can sort them out effortlessly thanks to his mastery of administrative litigation proceedings before IMPI. He excels in heavily regulated industry sectors.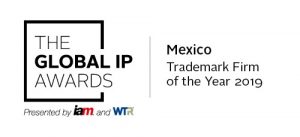 I AM and WTR "The Global IP Awards"
Chambers Latin America Band 1 – Life Sciences Mexico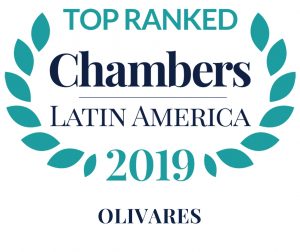 OLIVARES, Band 1
What Chambers Latin America – Life Sciences Says about OLIVARES:
What the team is known for Distinguished specialised practice known for representing top-tier multinational pharmaceutical companies. Remains a sought-after team for IP issues, as well as regulatory compliance. Also renders specialised advice to clients on regulatory proceedings including patent linkage matters and product registration. Garners particular recognition for its prowess in assisting clients with patent litigation.
Strengths Clients praise the firm's life sciences practice, noting: "They are very responsive, know what needs to be done and they're great at providing us with information that is not only about our cases but also regarding developments which might be relevant to our company."
Work highlights Represented GE Healthcare and TauRx Therapeutics in a claim against the Mexican Institute of Industrial Property regarding the patentability of imaging methods used to diagnose certain diseases in mammals.
Notable practitioners
Renowned figure Alejandro Luna Fandiño co-heads the firm's life sciences practice, leading the regulatory and contentious sub-areas. Clients commend him for his work in the field, stating: "He is a very respected lawyer in the industry and a point of reference in the life sciences sector." Another source highlights his "excellent reputation in protecting patents and data package exclusivity." His recent work also includes representing the Asociación Mexicana de Industrias de Investigación Farmacéutica in the renegotiation of the North American Free Trade Agreement.
Partner Gustavo Alcocer handles corporate and commercial matters encountered by clients from the life sciences field, frequently advising on M&A transactions. Peers describe him as "a good and knowledgeable lawyer who has a focus on corporate transactions." He offers further expertise in issues relating to compliance, as well as licensing and franchising agreements.
Partner Daniel Sánchez's practice covers a number of relevant issues, including those of a regulatory nature, as well as patent litigation. He advises notable companies operating in the life sciences sector and is highlighted for his expertise in this field by a peer, who reports: "He is a good lawyer who is doing high-quality work."
---
RANKINGS, ACHIEVEMENTS AND AWARDS 2018
CHAMBERS LATIN AMERICA – INTELLECTUAL PROPERTY MEXICO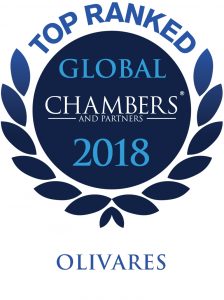 OLIVARES, Band 1
Alejandro Luna F., Band 1
Luis C. Schmidt, Band 1
Antonio Belaunzarán, Band 2
Sergio L Olivares Jr, Band 3
Daniel Sanchez, Band 4
What Chambers Latin America – IP Says about OLIVARES:
"What the team is known for Widely acclaimed practice fielding a leading team well versed in handling the full spectrum of matters in the IP arena. Maintains a distinctive presence in both the copyright and trade mark areas, offering further expertise in matters such as licensing and anti-counterfeiting. Offers an expert team of lawyers and engineers who provide significant experience in patent prosecution and litigation cases for multinational pharmaceutical companies.
Strengths A client notes: "They take an innovative approach to matters and are always at the forefront of the area. They are one of the best firms when it comes to copyright matters and are always looking for new solutions to problems."
A peer highlights that "when litigating, they provide very solid legal arguments and are really excellent lawyers."
Work highlights Represented Best Buy Enterprise Services in a trade mark infringement action brought by Office Max Mexico regarding the use of the words 'Black Friday' when announcing a big sale.
Notable practitioners
Stellar practitioner and department co-head Alejandro Luna Fandiño garners praise from sources for his expertise and experience in patent litigation. One client enthuses: "When it comes to IP litigation he is one of the best lawyers we have worked with. He has a lot of experience and knowledge and I have a lot of confidence in his work." Peers add: "He is a great litigator, an extremely knowledgeable lawyer and is very well known in the field." His recent work includes continuing to advise the AMIFF on the IP law impact of the renegotiations of NAFTA and Mexico's free trade agreement with the European Union.
Highly regarded partner Luis Schmidt is described by an impressed client as "one of the best lawyers in this area. He is very knowledgeable and has ample experience here." Peers draw particular attention to his prowess in the copyright law area, with one noting: "I respect him a lot and he is one of the most knowledgeable IP lawyers in Mexico." He recently represented several music labels before the Mexican Supreme Court of Justice regarding whether or not the blocking of a website can be justified on the grounds of copyright law.
Partner Antonio Belaunzarán receives praise from peers for his expertise in trade mark matters. They state: "His area of specialisation is trade mark registration and he is very good in that area." He receives further praise for being "a very good litigator." He recently advised Reed Elsevier Properties on bringing an opposition action against the registration of the trade mark 'The Lancet'.
Key partner Sergio Olivares Jr offers significant experience in patent prosecution and litigation. He was recently part of the team advising Appleton Papers on the prosecution of a patent in respect of an invention co-developed by two separate companies.
Partner Daniel Sánchez focuses his practice on IP litigation for the enforcement of both patent and trade marks. He also provides sector-specific expertise pertaining to the technology and life sciences industries."
Managing Intellectual Property
MIP Handbook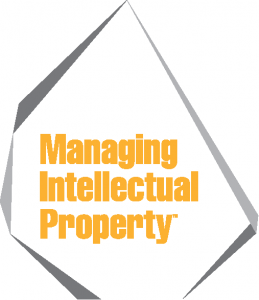 Copyright, Tier 1
Patent contentious, Tier 1
Patent prosecution, Tier 1
Trademark prosecution, Tier 1
Trademark contentious, Tier 1
MIP IP Stars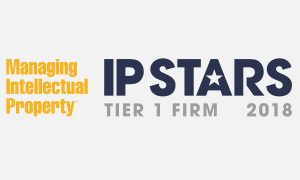 Gustavo Alcocer, Patent Star, Trademark Star
Armando Arenas, Patent Star, Trademark Star
Antonio Belaunzarán, Trademark Star
Alonso Camargo, Trademark Star
Abraham Díaz, Trademark Star
Alejandro Luna, Patent Star, Trademark Star
Sergio Olivares, Jr., Patent Star, Trademark Star
Daniel Sanchez, Patent Star, Trademark Star
Luis Schmidt, Trademark Star
MIP Rising Stars
Sofía Arroyo, Rising Star
Víctor Ramírez, Rising Star
What MIP says about OLIVARES
Patents:
"The patent team at Olivares includes attorneys and engineers with scientific backgrounds. They have expertise in numerous industries including biotechnology, chemistry and pharmacology. The firm is highly recommended for its patent litigation work and draws on the efforts of Alejandro Luna and Daniel Sanchez in this area. One client says: "We chose them based on their reputation, and we have continued to use them because they have lived up to expectations." Luna is almost unanimously praised by his peers for his work in contentious matters: "You will hear Alejandro's name wherever you go, especially in Mexico. His skill is unmatched." Peers also praise Sanchez's practice stating that he "continues to impress those around him." Gustavo Alcocer is also a key contact as he co-chairs the life sciences and pharmaceuticals group. He is described as "a fabulous lawyer who always understands the client's needs from both the legal and business perspectives." The majority of the firm's patent work stems from the pharmaceutical sector, with noteworthy clients such as Takeda, Bristol, Celgene and Abbvie. Sergio Olivares Jr remains an important contact who "has a great understanding of client needs." He most recently collaborated with Luna on the drafting of a proposal of changes in the law to comply with the TPP obligations on behalf of client AMIIF. Armando Arenas is in charge of patent infringement and invalidity litigation in the pharmaceutical sector."
Trademark & Copyright:
"Olivares consistently delivers for clients. "The IP team at Olivares always provides an excellent service and delivers great work on time. I have worked with this firm on both small and large matters and they perform excellently no matter the task," says one satisfied client. There are number of notable IP practitioners in the firm: Antonio Belaunzaran, who leads the trade mark practice, Alonso Camargo, Armando Arenas, Abraham Diaz and Luis Schmidt, who is head of copyright. A client praises the "responsive" Camargo: "He is always there when I need him and gets the job done." Arenas provides "prompt, commercial advice that reflects an understanding of the client's goals and concerns", while Schmidt understands issues facing clients in the entertainment/media, software and art industries. Rising star Sophia Arroyo "provides excellent client service".
MANAGING INTELLECTUAL PROPERTY GLOBAL AWARDS 2018
WTR 1000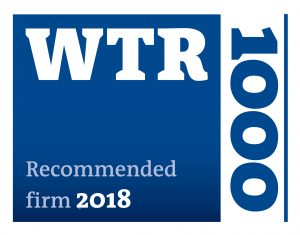 OLIVARES, Gold Firm
Antonio Belaunzarán, Gold, enforcement and litigation; Gold prosecution & strategy
Sergio Olivares, Jr., Silver, enforcement and litigation; Gold prosecution & strategy
Alejandro Luna F., Silver, enforcement and litigation
Daniel Sánchez, Silver, enforcement and litigation
Alonso Camargo, Silver, prosecution & strategy
What WTR 1000 says about OLIVARES:
"OLIVARES is outstanding as an IP firm, but it has a broad commercial view of the world"; while upholding "the highest ethical and quality standards", it is "hugely influential in the Mexican market". Few, if any, can navigate Mexico's enforcement system and infrastructure as well as OLIVARES, which is known for pioneering many of the most effective litigation strategies; it is worth noting that sophisticated anti-counterfeiting work – which is dangerous due to its links to organised crime in Mexico – has become a staple of its contentious practice in recent years. With five on the list – Sergio Olivares, Alejandro Luna Fandiño, Daniel Sanchez, Antonio Belaunzarán Martínez and Abraham Díaz – OLIVARES has more WTR 1000-ranked enforcement and litigation partners than any other firm in Mexico. Firm talisman Sergio Olivares oversees the organisation with poise and has kept it at the cutting edge throughout his tenure of more than 20 years as a partner, overseeing initiatives which include the opening of new industry and practice groups. The formalisation of an administrative law unit, headed by Luna Fandiño, is a recent example of this. Luna Fandiño has done much to shape the development of Mexico's litigation and regulatory environments and is a reliable ally for any party in a dispute. Sanchez also blends litigation and regulatory wisdom and is an ace when it comes to administrative proceedings at the Mexican Institute of Industrial Property (IMPI). The sophistication of Belaunzaran Martinez's legal thinking is the talk of the town; he has an ardent following of famous brand names, but also generously gives his time to mentoring younger lawyers within the organisation. Diaz adds value for those with diverse portfolios as a result of his tripartite copyright, trademark and unfair competition expertise. An anchor of the firm's smooth-running, efficient and business-oriented prosecution practice, Alonso Camargo is the sixth partner ranked in the guide. Clients love his unpretentious style and draw confidence from his complete dedication to their cause."
IAM Patent 1000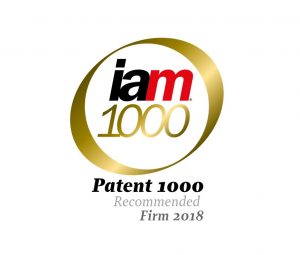 Litigation, Gold ranked firm
Prosecution, highly recommended firm
Alejandro Luna, Gold individual litigation
Daniel Sanchez, Bronze individual litigation
Sergio Olivares, Jr., recommended individual prosecution
What IAM Patent 1000 says about OLIVARES:
"Among the biggest firms in volume of filings undertaken, Olivares has the edge when it comes to quality." The boutique maintains a tight grip on a substantial corner of the market and has accrued an enviable mountain of respect, built up through its accomplished handling of the prosecution, litigation and transactional trinity. Acutely aware of the IP aspects of domestic law and international agreements, the partners invest their regulatory and technical expertise into multiple overlapping industry and practice groups, ensuring that every instruction is dealt with according to the legal and sector-specific requirements of the buyer. When the going gets tough, the litigation set is not afraid to get aggressive. In recent cases it has forced IMPI to reconsider and clarify its patentability criteria, winning victories for clients, including Novartis, while simultaneously altering the course of the country's patent law. Leading the charge, Alejandro Luna Fandiño is "an extraordinary litigator, active at every level – from IMPI to the Mexican Supreme Court and back again". Acting on behalf of Eli Lilly – and in the country's highest court – he is due to battle for a precedent that will establish the parameters for the Roche-Bolar exemption in the national market. "In every instruction, he is responsive and insightful, developing and implementing strategies which incorporate his deep and thorough understanding of the legal issues and reflect the practical realities of litigation in the country." He comes recommended as "a knowledgeable IP practitioner offering creative and cost-effective advice". Fellow litigation team co-chairs Daniel Sanchez and Sergio Olivares share Luna's polymathic abilities; Sanchez is a force to be reckoned with in litigation and possesses a fine mind for regulatory and administrative issues, earning him a strong following among life sciences and biotech concerns. Olivares is equally skilled in prosecution and confrontational matters. He applies his wide array of talents and international experience to spearheading the development of the practice's comprehensive offering."
LATIN AMERICA's LEADERS LEAGUE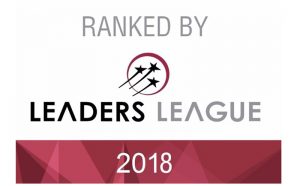 Intellectual property – IP litigation – Ranking 2018 – Law firm – Mexico, Leading Firm
Leading Partners – Alejandro Luna, Daniel Sánchez
Intellectual property – Trademark prosecution – Ranking 2018 – Intellectual property consulting – Mexico, Leading Firm
Leading Partners  – Sergio L. Olivares, Jr., Antonio Belaunzarán, Alonso Camargo
Technologies, internet & telecommunications – Data protection law – Ranking 2018 – Law firm – Mexico, Excellent Firm
Excellent Partner – Abraham Díaz
Technologies, internet & telecommunications – Ranking 2018 – Law firm – Mexico, Highly recommended Firm
Highly Recommended Partner – Luis C. Schmidt
Latin Lawyer 250
OLIVARES Top-ranking IP firm
Legal 500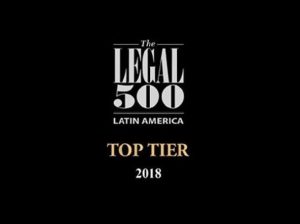 What Legal 500 says about OLIVARES:
"Olivares' 'extremely creative' team is noted for its 'high-quality work', 'innovative thinking, which puts it above other firms', and 'deep knowledge of the pharmaceutical industry in Mexico'. It covers all corners of the IP market, with particular strength in patent and trade mark prosecution and litigation. The group is also attracting an increasing amount of administrative litigation. For IP litigation, Alejandro Luna is 'an outstanding lawyer, always offering better ways for the client'. Other key partners are Sergio Olivares Jr, for patents; Luis Schmidt, for copyright; Antonio Belaunzaran, for trade marks; and Gustavo Alcocer, for licensing and contracts. The firm successfully represented Reed Elsevier in invalidity proceedings concerning the protection of the trade mark The Lancet. Other major clients include Microsoft, Netflix, Novartis Pharma, and GlaxoSmithKline."